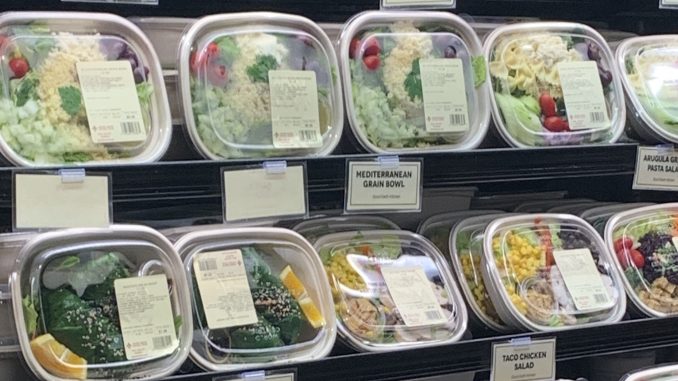 The U.S. has one of the safest food supplies in the world. Yet, news of foodborne illness outbreaks is still all too common. Now, we can add these concerns to those of the COVID-19 pandemic. Even though the World Health Organization, Centers for Disease Control (CDC), Food & Drug Administration and U.S. Department of Agriculture confirmed the virus isn't spread through food or food packaging, consumers are still concerned. Specifically, 24% of those surveyed cited 'food handling/food preparation related to risk of COVID-19' as their number one food safety fear, according to the June-published 2020 Food and Health Survey, by the Washington, D.C.-headquartered International Food Information Council. This worry over Covid bumped the top four top food safety issues in 2019—foodborne illness, chemical contaminants, carcinogens and pesticides in food—down on the list.
"Any foodservice operator not focusing intently on the basics of food safety and training their staff in safe food handling likely won't be in business very long," says Mark Brandau, group manager at Chicago-based food and beverage market research firm, Datassential. "In the earliest days of the pandemic, the top factor motivating consumers' choice of where to get food outside the home was cleanliness/food safety, more than taste, location and price. Before this public-health crisis, that never happened. In the months since, the importance rating for cleanliness has steadily remained elevated above pre-pandemic levels.
BARS BARRED – FOR NOW
The pandemic is certainly reshaping the retail deli environment.
"Initially, the pandemic caused many delis and fresh departments to close or to minimize fresh offerings like salad and hot bars and offer only prepackaged items. This was done to limit interactions with consumers and reduce risk. While there has been no evidence that COVID-19 is transferred, educating the consumer to believe this is also a challenge," says Sima T. Hussein, director of food safety and customer standards for St. Paul, MN-based Ecolab's global food retail business.
While not a perfect comparison, a consumer survey conducted from mid-May to June 1, 2020 by Datassential gives some directionality to the trend. Over half (56%) of respondents rated self-service hot foods at a buffet-style restaurant as too risky a foodservice option, followed by 51% saying the same about self-service cold foods at a salad bar-style restaurant. Slightly fewer than half of the respondents (48%) called the salad and soup bar at the grocery store too risky, while 42% said the same of a cafeteria-style serving line. In all those cases, Boomers were significantly more likely to perceive the options as too risky.
"While food preparation in delis and fresh departments have now resumed in many locations, self-service areas have not. It is challenging to safely re-open self-service areas where shared objects and high-touch surfaces remain a concern. Disinfecting utensils, dispensers and other high-touch surfaces are labor-intensive and time-consuming. Therefore, self-service areas will likely remain closed for the immediate future," says Ecolab's Hussein.
FOOD BARS RE-IMAGINED
However, suppliers are innovating, and deli operators are researching new ways to provide food bar service in the post-Covid 'new normal'.
"Going forward, we believe many of the changes in food safety that have evolved since March 2020 will last after the pandemic has passed, including glass or plexi shields on top of service cases and dry service counters, more packaged products on the island food bars, and an increase of door cases around the perimeter of the store," says Marjorie Proctor, design marketing specialist for Hillphoenix AMS Group, a Conyers, GA-based part of Dover Food Retail.
Disposable and sustainable utensils and dishware may offer valuable solutions.
"Our new 10-inch single-use paperboard EcoServe utensil removes the risk of cross-contamination at self-serve deli olive bars, salad bars and breakfast buffets," says Peggy Cross, founder and CEO of EcoTensil Inc., in Corte Madera, CA. "We developed this for one of our large retail customers to re-open their food bars. It's the perfect solution: it's a big spoon, use it once and throw it away. These come in a shelf dispenser that can be placed along the salad bar. Signage on the sneeze guard or floor stickers can show customers how to fold and use."
The company's EcoTaster paperboard sampling spoons can help delis return to safe taste-testing with customers. Cube-shaped packaging makes dispensing easy and avoids the risk of cross contamination. Plus, EcoTensil also offers a new plexi SafeServe platform to create sampling stations.
In a similar vein, World Centric, a Rohnert Park, CA-headquartered provider of high-quality compostable foodservice containers that offer alternatives to plastic and Styrofoam, has helped retail customers to prevent the loss of sales from salad bar products.
"For example, we created a clear lid for our fiber containers that a customer was using. This helped them pivot from an open salad bar to safely packaged prepared salads that don't lack the quality of the previous option and enhance the safety of the products and presentation to their customers," explains Mark Marinozzi, vice president of marketing.
The company offers a variety of containers to accommodate numerous foods and expand grab-and-go SKUs in the deli. These include to-go boxes, bowls, burrito bowls, bento boxes, parfait cups, salad bowls, sushi trays and 8- to 64-ounce size rectangular deli containers all with lid options.
On another front, in September, the Madison, WI-headquartered International Deli Dairy Bakery Association (IDDBA) and the Newark, DE-based Produce Marketing Association partnered to present a webinar titled, The Future of Salad Bars at Retail: Top Insights on Pandemic Impact. A consensus of the suppliers, manufacturers and retailers participating is that a return to some sort of 'normal' for salad bars will take about two years. In the meantime, the group identified several ways this 'new normal' may look like. Two examples are a salad/food bar that is a hybrid of prepackaged and self-serve items and food bars that are staffed by deli workers to provide customized orders from behind a clear partition or extended sneeze guard.
THE BASICS REMAIN BIG
The top five risk factors that contribute to foodborne illness have not changed over the last 20 years, according to Ecolab's Hussein. These factors are: poor personal hygiene of the food handler; improper holding (time-temperature abuse); inadequate cooking; contaminated equipment (poor sanitation, cross-contamination); and food purchased from unsafe sources, according to the CDC's Surveillance for Foodborne Disease Outbreaks, United States, 2016 Annual Report.
"If anything, the pandemic has heightened awareness of best practices in the deli. As a result, there also has been increased demand and new expectations from consumers for what is being called 'cleaning theater'. They want to see clean to believe clean. Consumers want to see retail associates actively cleaning and disinfecting while they are shopping to feel more confident that retailers are following appropriate public health and food safety measures. This applies to fresh departments like the deli, it also applies to the front-end and grocery," says Ecolab's Hussein.
Covid-led changes in consumers' shopping habits will have implications for the deli in terms of food safety, says Martin Mitchell, technical director for the Marietta, GA-based Refrigerated Foods Association, and managing director of Melville, NY-headquartered Certified Laboratories, Inc. "With the increase in online shopping and home delivery, delis need to look more closely as maintaining temperature control of their products, especially ready-to-eat foods, to the end consumer, not just at store-level. This is a major change, and we'll see an evolution in this area over the next one to two years."
The heightened awareness of health and safety due to a global pandemic is a good time for deli operators to recommit to food safety training. There are a few programs available that don't require reinventing the wheel and can be offered online. For example, the Food Industry Association (FMI) offers its FMI SafeMark food safety programs for retailers."SafeMark offers 45-minute food handlers training that covers personal hygiene, proper food handling, cleaning and sanitation, and more, and an eight-hour certification course for managers that delves into these topics more deeply," says Andrew Brown, manager, member program sales and marketing for the Arlington, VA-based association. "After all, all the practices retailers have or should have in place to keep food safe are equally applicable in preventing the spread of Covid. The only difference now is the addition of wearing masks and social distancing." DB