A conflict with the European Union has led to a long list of proposed tariffs on goods from European countries. That list includes a wide array of specialty foods and drinks, from Scotch Whisky to olive oil to pasta to jam. One the categories with the most potential to be severely hurt is cheese, with a 25 percent tariff proposed on most types of European cheese, including Stilton, Pecorino Romano and Parmigiano Reggiano. The proposed action may affect 90 percent of cheeses that the U.S. imports from the European Union, especially cheeses from Italy, Spain and the UK.
It means that sprinkling some Parmigiano Reggiano on spaghetti or serving guests a wedge of Manchego will be more expensive for cheese lovers. "Even if everyone works on very small margins, the tariffs will still mean an increase in prices for the consumer," explains Joe Gellert, president and owner of World's Best Cheeses, based in Armonk, NY. "That means specialty cheeses, which now cost between $15 and $30 per pound, will cost between $25 and $50 [per pound]. The prices will be ridiculous. Consumers won't be able to pay these prices, and stores won't be able to sell their products."
"It's a real disaster, Gellert added. "This means we will not have cheese for Christmas."
Retailers and importers agree that the tariffs would result in steep prices that could cripple thousands of American businesses. European cheese constitutes slightly more than half of all cheese sales in America. According to the New York-based Specialty Food Association (SFA), about 14,000 specialty food retailers and 20,000 other food retailers could be affected by the tax.
From Airplanes to Cheese
The new tariffs stem from discord between the U.S. and E.U. over what the Feds consider to be illegal subsidies given to the European aviation company Airbus by the E.U. The allegation is that the subsidies give E.U. companies an unfair advantage and damage American aviation companies, especially Boeing. This disagreement has been simmering for decades—in 2004, the E.U. accused the U.S. of giving $19 billion in improper subsidies to Boeing.
This May, the World Trade Organization (WTO), acting as a mediator, granted the U.S. permission to impose tariffs on the E.U., ruling that the subsidies received by Airbus were indeed illegal. The ruling paves the way for the U.S. to retaliate through raising tariffs.
At the time of this writing, October 18 is the day set for tariffs to go into effect.
But the United States Trade Representative has already prepared two lists of up to $25 billion worth of products that it can tax. Airplanes; bicycles; fish; wine; leather purses; carpets; brandy; glassware; pork products; and clocks make the list, as does cheese.
How did the food industry and specialty cheese get caught up in this fight? Long before the Trump presidency, the U.S. and Europe have exchanged punitive tariffs on luxury goods in order to press for resolutions to trade grievances. The goal is that European cheesemakers, hurt by the cost, will call their members of parliament and encourage them to make a deal with America about aircraft subsidies.
"It started during Bill Clinton's presidency with the dispute between Boeing and Airbus," according to Sebastien Lehembre, senior brand manager at Savencia Cheese USA, New Holland, PA. "It's not recent, and it has nothing to do with agriculture and food business, yet cheesemakers might pay the price."
Although the proposed tariffs are incredibly sweeping, they are not entirely unprecedented. George W. Bush imposed a 300 percent tariff on the French blue cheese Roquefort as part of a campaign to persuade Europe to import hormone-treated American beef. The tariff only lasted a few months—Barack Obama reversed it pretty early in his presidency—but hormones in beef remain an ongoing contention between the U.S. and E.U. today.
An Impact Felt from Producer to Consumer
These sorts of tariffs often target luxury and specialty products. The idea is to avoid tariffs that will raise the cost of basic necessities or damage the economy by making business inputs prohibitively expensive. Instead, they focus on goods that people can simply skip or substitute. But the precipitous drop in the now $1.5 billion in annual sales from imported specialty cheeses will be sorely felt across all stages of the supply chain, from importer to customer.
This price escalation will simply make these imported European cheeses inaccessible to the general consumer.
The move would be "debilitating for small- and medium-sized importers, distributors, retailers and restaurants," says Thomas Gellert, president of Atalanta Corp., based in Elizabeth, NJ. "It will affect people's livelihoods and make a severe economic impact."
The resulting price escalation would simply make imported European cheeses inaccessible to the general consumer. Retailers would no longer be able to stock these cheeses, as consumers would be unwilling or unable to foot the giant price tag. Specialty food retailers, already operating with razor thin margins and highly perishable products, are gearing up for potential calamity.
Lehembre explained that the tariffs will be "potentially devastating for everybody." With about 1,000 employees, Savencia Cheese USA would have "less revenue, less investments—it would be detrimental for every part of the organization and everyone involved. It's a lose-lose situation."
The greater specialty food industry will feel the impact intensely. For example, the U.S. is the world's largest olive oil importer—domestically-produced olive oil meets only about 5 percent of the American demand, and we import the rest. We simply wouldn't have enough olive oil to supply the foodservice and home cooks who use it. "This decision will have a ripple effect throughout the entire industry and the economy," says Joe Gellert.
Tom Gellert recently headed to Washington, D.C. for meetings on the Hill to lobby against the proposed tariffs. The United States Trade Representative held hearings in May and August to allow companies and groups that might be affected by the tariffs to make an argument.
Dairy and specialty food business and trade associations have spoken up, and now that window of time has closed.
The Trade Representative has announced the final list of items after the World Trade Organization released its final decision this fall.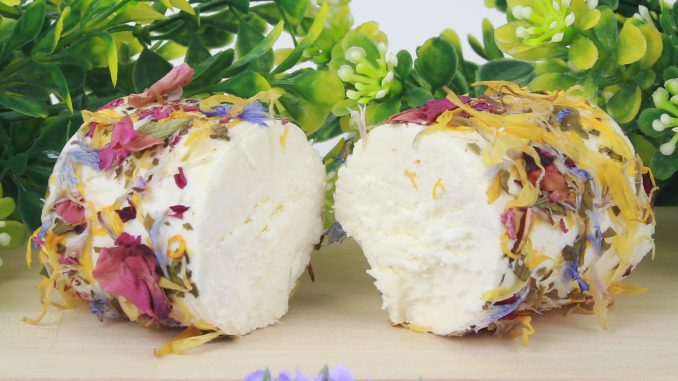 Uncertainty and Confusion
That won't be the end of the dispute, either. There's another case in front of the WTO that the E.U. has brought against the U.S., making the opposite claim—that the United States provided $20 billion in illegal subsidies to Boeing. The outcome will be decided early next year and could potentially allow European retaliation against the U.S. with similar tariffs. In anticipation, the E.U. has already drafted a list of $20 billion of American imports it will tax, from planes to food products to chemicals. Tit for tat.
As of now, the unknowns about what will actually happen far outweigh any certainties. The politics are incredibly complicated and impossible to predict. At the end of the day, "maybe cheese will be included in the tariffs after all, maybe it will be only a few cheeses, maybe it will be all cheeses," says Lehembre. "We really don't know for sure."
"The only thing that President Trump has addressed directly is French wine," according to Lehembre. "He can be very clear when he wants to be, but on this specific matter, he hasn't said or tweeted anything. We can only wait and see."
That giant question mark is scary for businesses—from importers to supermarkets—with specialty foods at their core.
It comes at an especially perilous time as companies are anxiously placing their orders for the fourth quarter, by far the busiest season in the specialty food business.
Many importers are "bringing in an enormous amount of product to arrive before mid-October," Joe Gellert explains. "They're stocking up just in case."
This is also the case for more shelf stable items, like pasta and olive oil.
What Can We Do?
But cheese is highly perishable, and especially when it comes to soft and fresh cheeses, the short shelf life makes stockpiling large quantities a non-viable option. "We can all speculate, but we can't do much," says Lehembre, who says that for now, it's "business and usual."
Some American dairy farmers have expressed their support of the tariffs. The National Milk Producers Federation, a lobbying organization that represents mostly large dairies, has testified in favor; they even asked the government to expand their list to include more cheeses. They believe that high import costs will encourage Americans to spend more money on American-produced cheese and dairy.
Impact on American Cheeses
Huge price tags on European cheeses might, in the short term, boost sales of American-made artisan cheese. But it's hard to know for sure; they might instead hurt sales of all cheeses.
If less cheese is sold, shipping and distribution costs could climb throughout the industry. Some domestic producers worry that distributors will raise delivery costs to compensate for half-empty trucks. Retailers believe that consumer demand for alternatives might send U.S. cheese prices skyrocketing. Plus, American cheesemakers and milk producers who export to the E.U. may be affected by possible retaliatory tariffs.
Raising Awareness
Family-owned cheese importer and distributor, World's Best Cheeses, launched a grass roots campaign to raise awareness of the imported cheese crisis and encourage consumers to sign an online petition at ImportCheeseLovers.com.
"We're hoping that enough noise will be made that they don't go through with the crazy idea," Joe Gellert says. "We felt it was our duty to not only educate consumers about the proposed tariffs, but combat them. The 'Save The Cheese' campaign and ImportCheeseLovers.com were created to aid our retail partners in conversations with their elected officials and for consumers to voice their support."
Atalanta Corp. is working to "put pressure on our government to prevent this from happening and to mitigate the situation when it does happen," Tom Gellert says. "I would like to see the business community speak up, start and sign petitions. Call their congressmen. We can't be complacent."Our goal is to "get the community awake, involved and speaking up," says Tom Gellert. The future of cheese just might depend on it. DB
---